'Immense Medusa Relax - Blue' 38"x 38"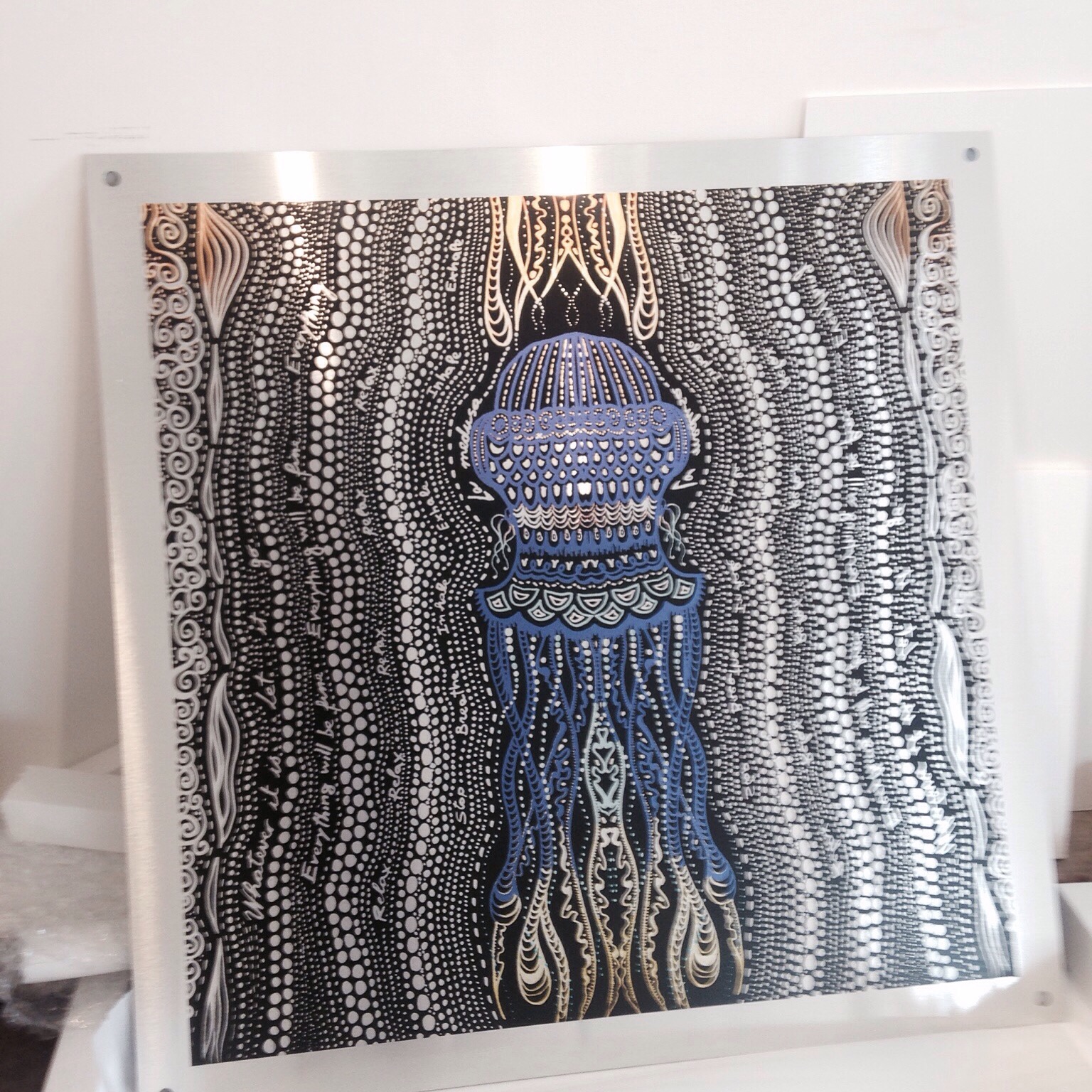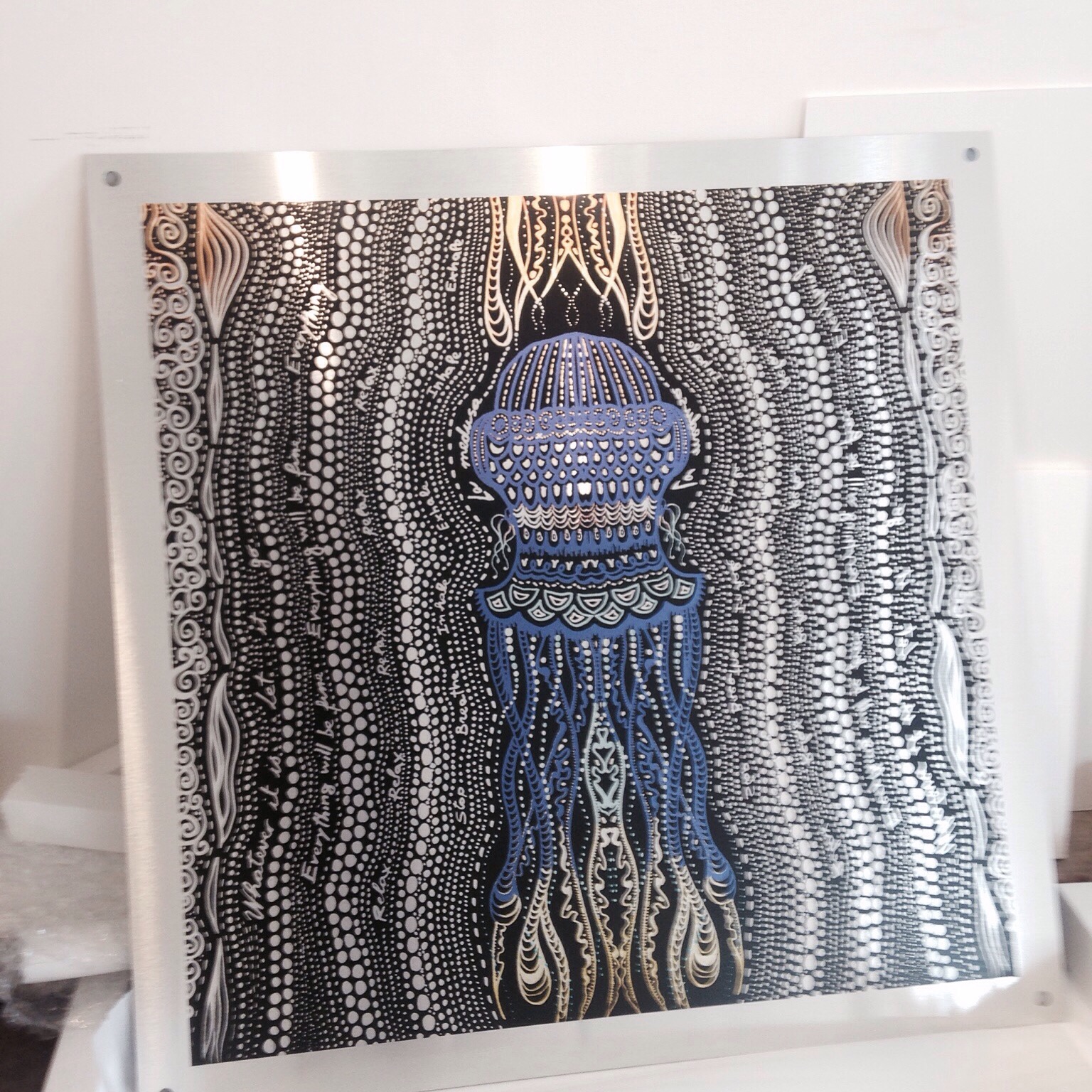 sold out
'Immense Medusa Relax - Blue' 38"x 38"
Contact Artist for any prices at monica_campana@hotmail.com
Nearly all of my pieces are one of a kind. Even though sometimes I created limited editions, there is not one piece alike. The modifications may be minor but they are there so that your piece will always be ONE-OF-A-KIND!
My drawings are all freely created with my two hands...yes, sometimes I draw with my left and sometimes with my right! This piece has been printed on DiBond Metal and it is a beautiful piece. You must see it in person to truly appreciate it and you must place it with a spotlight to bring out the best out of it. This piece belongs to the Medusa Series and it is called: "Immense Medusa Relax - Blue"
There are hidden words like: Relax - Breathe - Whatever it is - Let it go...
SIZE: 38"x38" with a 3" border so you can actually see the metal in the background and it can be hung with stainless steel standoffs which give an extra modern and sleek look to the piece!
Any additional questions, contact us at monica_campana@hotmail.com or call me at 786 306 3017.